JOHN RUSKIN LANGUAGE UNIT IS A RESOURCED SPECIAL UNIT
ATTACHED TO JOHN RUSKIN MAINSTREAM PRIMARY SCHOOL
We provide for children with speech and language disorders and/or impairment.
We have provision for 24 full time pupils with statements of special educational need or Education and Healthcare Plans (EHCPs) for speech, language and communication needs. Children are referred to us by the local authority in which a child lives.
Children in the Language Unit integrate into the mainstream classes for all playtimes, assemblies and for lessons appropriate to their individual needs. Children who need adult support when they integrate are supported by Language Unit staff.
Teacher in Charge: Liz Corbyn
For more information, click on the blue buttons below.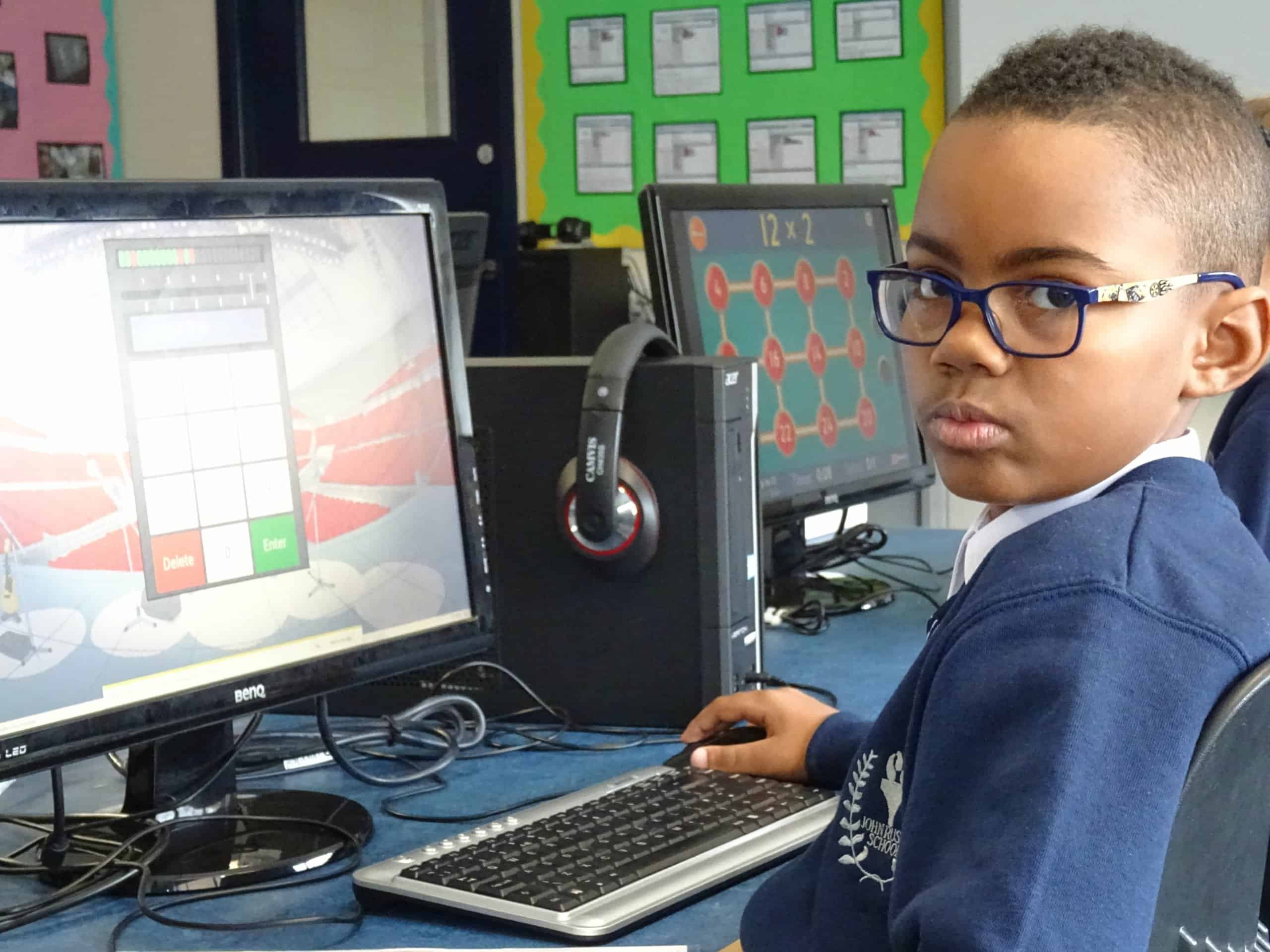 JOHN RUSKIN HIGHLY COMMENDED
FOR DEDICATION TO PUPILS' COMMUNICATION
AT THE SHINE A LIGHT AWARDS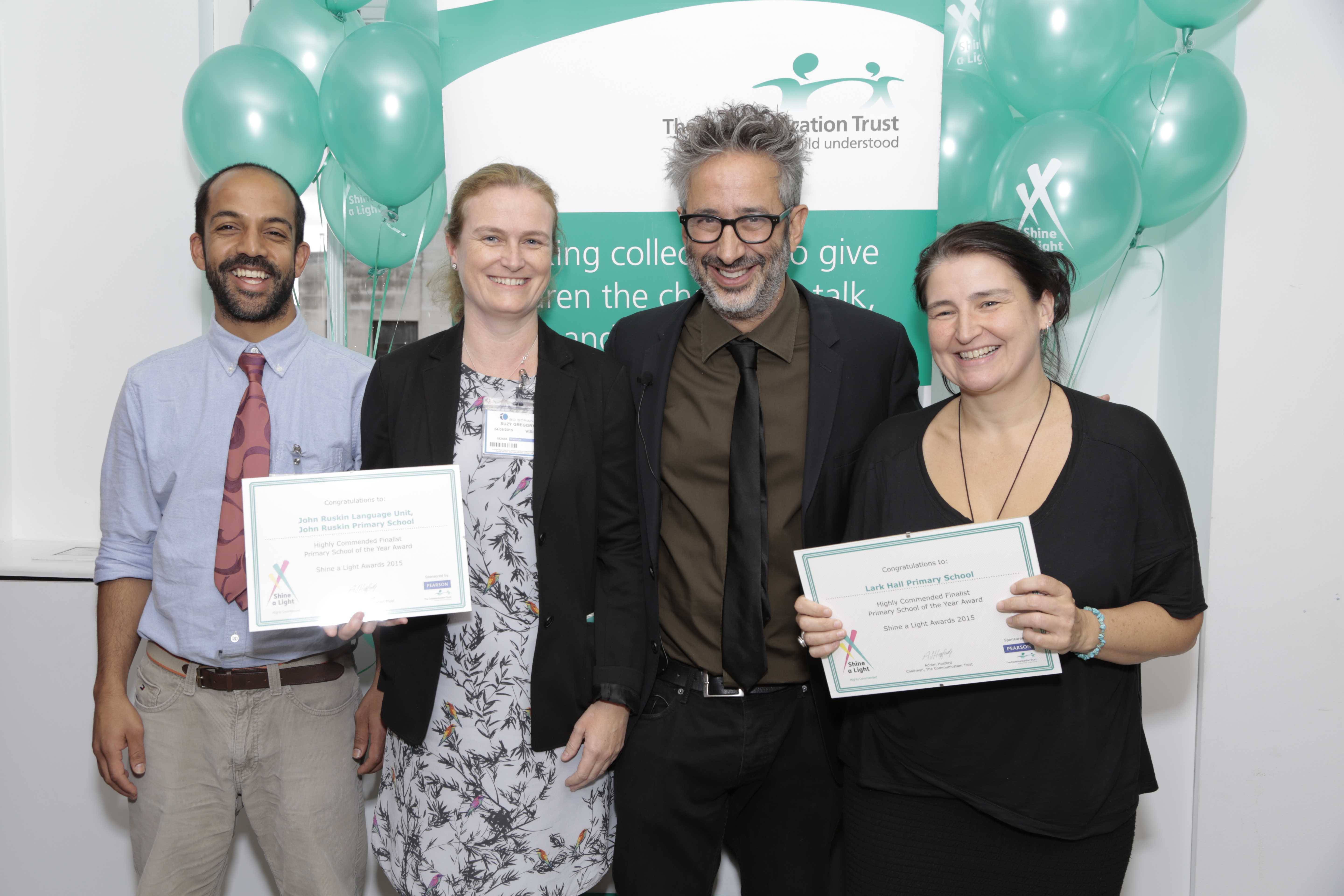 John Ruskin Language Unit, has been highly commended for the Primary School of the Year Award at a glittering award ceremony in London, hosted by comedian David Baddiel.
The school has been highlighted for its commitment to supporting their pupils' speech, language and communication development.
The Shine a Light Awards are a national awards scheme organised by Pearson, in partnership with The Communication Trust, to celebrate innovative work, inspirational individuals and excellent practice in supporting children and young people's communication development.
Anne Fox, Director of The Communication Trust, says: "Congratulations to the winners and highly commended finalists whose work will help inspire and motivate people. John Ruskin Language Unit is a wonderful example of this inspiration in practice and they have shown what can be achieved with commitment and dedication.
John Ruskin Language Unit has been praised for its creative support for children with speech, language and communication needs (SLCN) and its systematic approach to developing the communication skills of all its pupils. The school's impact on children with SLCN can be seen in their accelerated progress in their National Curriculum levels.
You have a question...
We Not found what you were looking for? We'd love to hear from you, send us a message or give us a call!