Core Values (Ethos and Values)
"BE RESPONSIBLE, BE FAIR, STAY POSITIVE & CARE"
At John Ruskin School, we have developed a set of core values with pupils and parents.
These core values are reflected in everything we do and form the basis of our behaviour policy (School Code  together with School Code: Amendment). They also help us to achieve our school aims (School Aims Policy).
We reinforce these core values everyday around the school and weekly in assemblies.
Parents can really help with this by also talking about these values at home.
Thank you,
Ms Tayton
Headteacher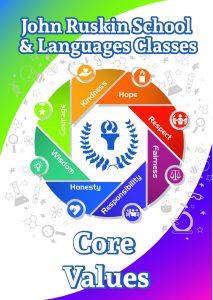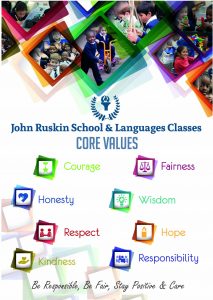 You have a question...
We Not found what you were looking for? We'd love to hear from you, send us a message or give us a call!