Our breakfast club and after school provision is provided by Camberwell After School Provision (CASP).
CASP offers wraparound childcare services that cater for your child's developmental needs. The services include Breakfast Club and Drop-Off at school, After School collection and a Holiday Playscheme.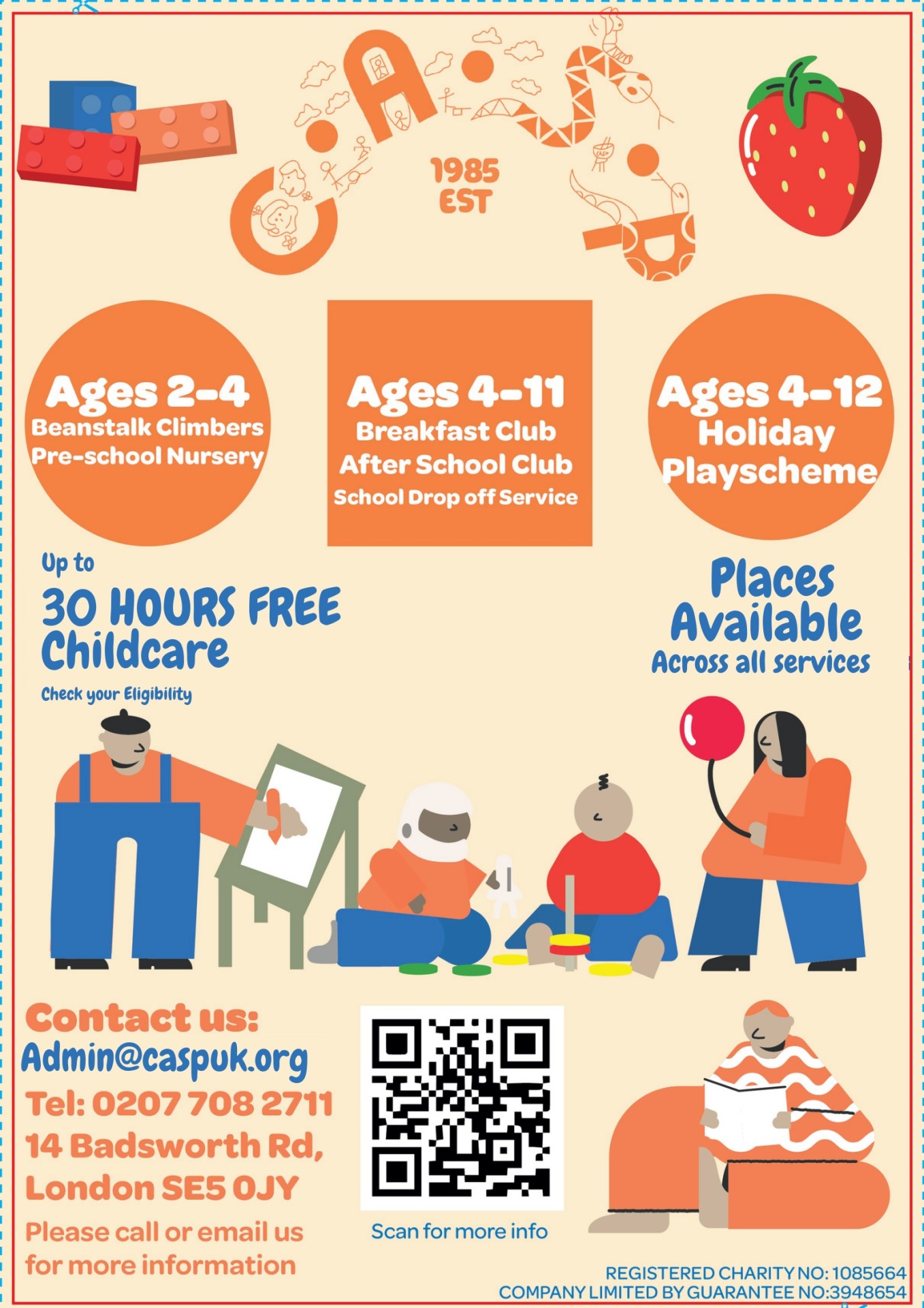 You have a question...
We Not found what you were looking for? We'd love to hear from you, send us a message or give us a call!