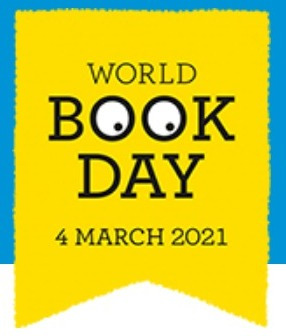 World Book Day 2021
is on Thursday 4th March but we will be celebrating all week long. Although we will be in lockdown, we still want to embrace the joy of reading!
For more information, click on the link below.
Thank you to all parents who completed our home learning survey. We have used your responses to develop our Remote Learning Plan. We had really hoped that this would not happen but this is the plan in place due to the current school closure.
We will be using Microsoft Teams for teaching during bubble or school closures, as well as providing support for those families with difficulties accessing digital technology.  Laptops and tablets are available for children to borrow where they have no access to a device or a sharing a device, please email general@johnruskin.southwark.sch.uk to request a device.  Sim cards with free data are also available, again please email the general email to request one.  We will continue to provide hard copies for those children who are unable to access TEAMs.
You should all have received a letter with details of your child's log in details and what English and maths group they are in so you can help them complete the correct assignment as well as a laminated card with their login details. Please contact the school if you have not received this information
Class and year group emails have also been set up so that parents can request further information about an assignment if they wish. Any technical difficulties with using Teams can also be addressed by email. Please note that any emails will only be checked by teachers in the event of a bubble or whole school closure.
Unfortunately, due to the ongoing restrictions, we were not able to hold the parents workshops that we were planning. We have created a series of video tutorials on how you use TEAMs and also an illustrated document with the instructions.
Video tutorials and instruction documents
Please click on the appropriate tab below to view our video tutorials on using TEAMs. All of these videos have also been saved in a link that we can message direct to your mobile phone. Please email general@johnruskin.southwark.sch.uk if you would like a link messaged to your phone.
You have a question...
We Not found what you were looking for? We'd love to hear from you, send us a message or give us a call!